Compliance Summary

Compliance Summary Tool

Transportation Modes

Service Functions

Regulations

All Topics

Please note: This summary is provided to help you understand the regulations. Consult the references provided for links to the full text of the regulations.
---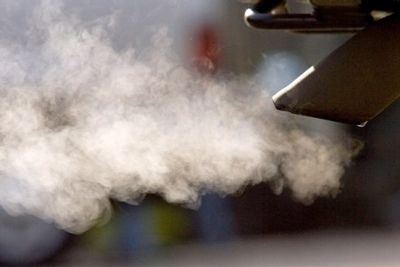 Engine Emissions (Truck, Tailpipe)
This page covers regulations that apply to vehicle emissions of pollutants (primarily from diesel fuels) other than greenhouse gases and sulfur oxides. See also the TERC sections covering Greenhouse Gas Emissions, and on Diesel Fuel Requirements (covering sulfur content).
On March 28, 2022, EPA published a proposed rule that would set new, more stringent standards to reduce pollution from heavy-duty vehicles and engines starting in model year 2027. Find current information.
---
Who is covered by the regulations?
Tailpipe emissions regulations for new vehicles apply to vehicle manufacturers, and affect vehicle operators only indirectly. But vehicle owners and operators are responsible for maintaining their vehicles and keeping engines and pollution control equipment functioning as designed. Some locations require vehicle owners to obtain one-time certification ; other locations require that owners bring their vehicles to certified facilities for periodic emissions testing.
What is the purpose of the regulations?
Diesel exhaust contains several hazardous pollutants:
Particulate matter (soot): fine particles become trapped in the lungs and can lead to serious health effects, including breathing problems and cancer
Nitrogen oxides: lead to the formation of ozone, a component of smog that attacks lung tissue
Unburned hydrocarbons: react with nitrogen oxides in the presence of sunlight to form ozone
Carbon monoxide
Engine and pollution control technologies have been improving steadily, so modern vehicles emit much less than older models. But the number of vehicles continues to increase, partially offsetting those gains.
The regulations are intended to ensure that:
New vehicles take advantage of advances in emission control technology
Existing vehicles are maintained to keep the emissions within an acceptable range
All vehicles are operated in a way that will minimize emissions, through measures such as limits on idling time
New vehicles
Federal standards for Diesel engine emissions group vehicles according to type, model year, and weight. For each category, the rules specify the maximum allowable emissions of pollutants including nitrogen oxides, particulates, carbon monoxide, and non-methane hydrocarbons over standard driving cycles. Tables summarizing federal emission standards, along with special regulations applying to California, are available in an EPA reference guide, with updates to this information available from EPA's summary page on heavy trucks, buses, and engines. Another useful, detailed, and up-to-date summary of diesel emission regulations can be found at the website DieselNet.com.
Inspection and maintenance
The responsibility for certifying that new vehicles meet the applicable emissions standards falls primarily on vehicle and equipment manufacturers. Of more direct concern to vehicle owners and operators are regulations that require inspection and maintenance of vehicles in service.
Inspection and maintenance requirements vary from region to region, depending in part on the general air quality level in each region as determined by periodic monitoring, and on the number of people living in the region with the potential to be affected by airborne pollutants. The following table lists emissions requirements for diesel powered vehicles by state, with summaries of specific locations and applicable rules. More information is available from the state web pages linked from the state names in the leftmost column. This information is subject to change. Refer to individual state web pages for details and updates.
State

Specific Locations

Requirements for Diesel Powered Vehicles

Alabama




No emissions testing requirements

Alaska

Municipality of Anchorage

Diesel powered vehicles over 6 years old, with empty weight under 12,000 pounds, are subject to a one-time inspection per owner

Arizona

Metropolitan Phoenix

Metropolitan Tucson

All 1967 through 2007 diesel powered vehicles registered within the emissions control areas of metro Phoenix and Tucson are required to be emissions tested annually

Arkansas




No emissions testing requirements

California

Entire state

New vehicles must meet 2010 emissions standards or better. Older vehicles may need to install particulate matter (PM) filters to be in compliance with rules being phased in between 2012 and 2023, but may be operated with existing engines. After 2023, all vehicles will need engines meeting the 2010 standards.

Any heavy-duty vehicle traveling in California may be tested at border crossings, weigh stations, or randomly selected roadside locations for excessive smoke and tampering, and engine certification label compliance.

Colorado

Program areas include counties of:

Boulder
Broomfield
Denver
Douglas
Jefferson

west of Kiowa Creek in:

and parts of:

Emissions testing of gas and diesel powered vehicles is required when registering, renewing registrations, or selling vehicles within the program areas.

Owners and operators of larger diesel fleets (nine or more vehicles of more than 14,000 pounds empty weight) must self-inspect and certify vehicles annually to maintain compliance with state smoke opacity standards. Small fleets and privately-owned diesel vehicles must inspected on an annual basis by private, state-licensed diesel inspection stations. New vehicles have a four-year exemption from testing.

Connecticut

Entire state

Commercial motor vehicles having a manufactured gross vehicle weight rating of 26,001 pounds or more must meet exhaust emission opacity standards. The test will be performed in conjunction with any safety or weight inspection at any official weighing area or other location designated by the Commissioner.

Delaware

Entire state

New heavy duty diesel vehicles must meet specified emissions standards. Motor vehicle emissions tests are performed on all light-duty vehicles weighing up to 8,500 pounds gross vehicle weight.

DC

Entire district

DC residents are required to have their vehicles inspected prior to registration. Inspection for commercial vehicles includes checking for leaking, loose or tampered exhaust, missing exhaust converter, and excessive noise, smoke, hydrocarbon, or carbon monoxide emissions.

Florida




No emissions testing requirements

Georgia




Diesel vehicles do not require emission testing for registration.

Hawaii




In Hawaii, a vehicle emissions test is not required for original registrations, as well as for registration renewals.

Idaho

Ada County (Boise area)

All vehicles over four years old registered in Ada County are required to undergo emissions testing at a designated location.

Illinois




Diesel powered vehicles are exempt from emissions testing

Indiana




Vehicles over 9,000 pounds Gross Vehicle Weight Rating are exempt from testing in Indiana

Iowa




No emissions testing requirements

Kansas




No emissions testing requirements

Kentucky




No emissions testing requirements

Louisiana

Parishes:

Ascension
East Baton Rouge
Iberville
Livingston
West Baton Rouge

(Baton Rouge ozone nonattainment area)

Vehicles subject to emission testing are model years 1980 or newer gasoline fueled passenger cars and gasoline-fueled light and heavy-duty trucks with a gross vehicle weight rating of 10,000 pounds or less. These tests include the visual anti-tampering, gas cap integrity, and on-board diagnostics (OBD II).

Maine

Entire state

Vehicles with a GVWR of over 18,000 pounds are subject to roadside "snap-acceleration" testing

Maryland

Entire state

Any diesel-powered vehicle with a gross combination or gross vehicle weight rating of over 10,000 pounds traveling on Maryland's highways is subject to emissions testing at the request of the Maryland State Police and the Maryland Transportation Authority Police (MTAP), who can require any heavy-duty diesel vehicle to submit to a smoke emissions test at any time or place.

Massachusetts

Entire state

Heavy-duty diesel vehicles weighing more than 10,000 pounds Gross Vehicle Weight Rating are subject to annual opacity tests for visible smoke.

Light duty diesel vehicles (less than 8,500 pounds GVWR) from model year 1997 and newer, and medium duty diesel vehicles (8,501 - 14,000 pounds GVWR) from model year 2007 and newer must receive an on-board diagnostic (OBD) emissions test each year.

Michigan




No emissions testing requirements

Minnesota




No emissions testing requirements

Mississippi




Mississippi does not require smog or emission checks on any vehicle registered within the state

Missouri

St. Louis area

All 1996 and newer gas-powered vehicles and 1997 and newer diesel-powered vehicles 8,500 pounds or less gross vehicle weight rating registered in the St. Louis nonattainment area will be subject to a combined emissions test and safety inspection once every two years.

Montana




No emissions testing requirements

Nebraska




No emissions testing requirements

Nevada

Testing areas of:

Clark County (Las Vegas area)
Washoe County (Reno area)

Diesel-powered vehicles of 14,000 pounds or less GVWR from model year 1968 and newer need an annual emissions test.

Trucks and buses with a Gross Vehicle Weight Rating of 14,001 pounds or more are not required to undergo annual emissions inspections. However, they must adhere to opacity standards for visible smoke.

New Hampshire

Entire state

All automobiles and light-duty trucks model year 1996 and newer must pass an On-Board Diagnostics (OBD) emission system inspection annually.




New Jersey

Entire state

Commercial vehicles and buses must be inspected annually for safety and the appropriate emissions test.

All heavy-duty diesel vehicles 18,000 pounds GVWR or more must be tested for smoke emissions annually at a licensed Diesel Emission Inspection Center (DEIC) within 90 days of the vehicle's registration or renewal.

New Mexico

Bernalillo County (Albuquerque area)

All motor vehicles registered in Bernalillo County must pass a regular emissions test.

New York

New York City (five boroughs), and the following counties:

Nassau
Suffolk
Rockland
Westchester

All diesel-powered vehicles registered in the Diesel Emissions Metropolitan Area (DEMA) with a maximum gross weight (MGW), as indicated on the vehicle registration certificate, of 8,501 lbs. or more must get an annual emissions inspection.

North Carolina

48 counties

A NC Vehicle Safety & Emissions Inspection is required annually before the vehicle's registration can be renewed

North Dakota




No emissions testing requirements

Ohio

Counties in the Cleveland and Akron areas:

Cuyahoga
Geauga
Lake
Lorain
Medina
Portage
Summit

All gasoline and diesel-fueled vehicles, including flexible fuel and hybrid vehicles, equal to or less than 10,000 pounds Gross Vehicle Weight (GVW), 25 years old or newer from the current testing year, and registered in an E-Check county must comply with E-Check. New vehicles are exempt for the first four model years. Vehicles weighing more than 10,000 pounds GVW are exempt.

Oklahoma




No emissions testing requirements

Oregon

Portland area

Medford area

Emissions testing is required for all cars, trucks, vans, motor homes and buses powered by gasoline, alternative fuels (such as propane) or hybrids, and all diesel powered vehicles with a manufacturer's gross weight rating of 8,500 pounds or less that are:

1975 model year and newer (registered in the Portland area)

20 years old or less (registered in the Medford area)

Heavy duty diesel-powered vehicles (gross vehicle weight rating 8,501 or more) are exempt from testing.

Pennsylvania




Gasoline powered cars, vans and light-duty trucks (9,000 lbs. or less gross vehicle weight), with a model year 1975 and newer that are registered in any of the affected counties must get an annual emissions inspection

Rhode Island

Entire state

Gasoline and diesel-powered vehicles must be inspected annually at a designated inspection station.

South Carolina




No emissions testing requirements

South Dakota




No emissions testing requirements

Tennessee

Counties:

Hamilton
Davidson
Rutherford
Sumner
Williamson
Wilson

Gasoline and Diesel Vehicles with a GVWR up to 10,500 lbs. must pass an emissions test prior to registration renewal.

Texas




Diesel powered vehicles are exempt from emissions testing.

Utah

Counties:

Davis
Salt Lake
Utah
Weber

All vehicles registered in the designated counties must have emissions tests. Vehicles less than six years old must be tested every two years, and older vehicles back to 1967 must be tested yearly. Vehicles older than 1967 are exempt.

Vermont

Entire state

1997 and newer diesel powered vehicles having a gross vehicle rating of 8,500 pounds or less, must have an On-Board Diagnostics (OBDII) emission control examination as part of their annual safety equipment inspection.

Smoke opacity tests are performed in conjunction with the normal on-road safety inspections. Some inspections are conducted at fleet garages.

Virginia

Counties:

Arlington
Fairfax
Loudoun
Prince William
Stafford

Cities:

Alexandria
Fairfax
Falls Church
Manassas
Manassas Park

Diesel powered vehicles of 8,500 pounds or less GVWR from model year 1997 or newer require an emissions test for registration renewal.

Virginia's On-Road Emissions Program uses equipment that directs an infrared and ultra violet beam across one lane of traffic to measure exhaust pollutants of vehicles as they drive by. Pollutants that are measured are hydrocarbons, carbon monoxide, and nitric oxide. As the vehicle passes the equipment, a camera takes a picture of the vehicle's license plate while the measurements are taken of the vehicle's exhaust. If a vehicle is determined by remote sensing equipment to be emitting excessive levels of harmful pollutants, a Notice of Violation may be sent to the registered owner. The vehicle must pass an emissions test within thirty days of the Notice, or the owner will be assessed a fine.

Washington

Counties:

Clark
King
Pierce
Snohomish
Spokane

All cars, trucks, and buses between 5 and 25 years old, registered in designated counties, must undergo emissions testing every two years. Testing on diesel powered vehicles includes smoke opacity checks using a "snap idle" test.

West Virginia




No emissions testing requirements

Wisconsin

Counties:

Kenosha
Milwaukee
Ozaukee
Racine
Sheboygan
Washington
Waukesha

Diesels from model year 2007 and newer and "customarily kept in" the designated counties are required to pass an emissions test before registration renewal.

Wyoming




No emissions testing requirements
Operations
A number of states and localities have enacted regulations that limit the amount of time that engines are permitted to idle. A list of idling regulations, and a companion cab card are available from the American Transportation Research Institute (ATRI). Also see the Engine Emissions (Truck, Idling) topic page within TERC for more information.
New vehicle emissions standards apply to all vehicles sold in the U.S., so new vehicles should present no compliance problems. Continued compliance can be assured by regular maintenance.
Excess smoke indicates problems that are probably also lowering fuel economy and reducing power. It indicates that something is out of adjustment; some parts are worn and need replacing, or both. The color of the smoke can help indicate what needs attention:
Black smoke generally indicates incomplete combustion of the fuel - too much fuel or not enough air is getting into the cylinder. Check the complete pathway for both fuel and air supplies (fuel pumps, injectors, air filters, turbocharger, and valves). Poor fuel quality is another possible cause.

White smoke generally indicates that droplets of unburned fuel are being emitted. It can be most apparent when the engine is cold. Check injection timing, and check for low compression. Water in the fuel is another possible cause.

Blue smoke indicates that crankcase oil is getting into the cylinder. It is most apparent when the engine is cold. Rings and seals or other potential pathways should be checked for wear and replaced when necessary.
U.S. EPA -- Office of Transportation and Air Quality Contacts. This contact list contains the names and telephone numbers of U.S. EPA employees who can answer your specific regulatory questions regarding tailpipe emissions.
EPA's Cleaner Trucks Initiative. The EPA Administrator announced in November 2018 that EPA would pursue the Cleaner Trucks Initiative (CTI) to update NOx emissions standards for heavy-duty trucks. This webpage is for EPA to keep interested stakeholders apprised of their progress as they develop the CTI rule.
Driver Training A Glance at Clean Freight Strategies (EPA 420-F-19-019). Driver training programs can help trucking companies save fuel and reduce greenhouse gas emissions by increasing drivers' skills, knowledge, and performance. A driver training program that improves fuel economy by 5 percent could save over $3,000 in fuel costs and eliminate 8 metric tons of greenhouse gas emissions per truck each year.
Automatic Tire Inflation Systems A Glance at Clean Freight Strategies (EPA 420-F-19-018). Automatic tire inflation (ATI) systems monitor and continually adjust the level of pressurized air in tires, maintaining proper tire inflation automatically even while the truck is in motion.
Facts Facts U.S. Transportation Sector Greenhouse Gas Emissions 1990 –2019 (EPA 420-F-21-076). The transportation sector is one of the largest contributors to anthropogenic greenhouse gas (GHG) emissions in the United States. Greenhouse gas emissions from transportation sources include carbon dioxide (CO2), methane (CH4), nitrous oxide (N2 O), and various hydrofluorocarbons (HFCs). CO2, CH4, and N2 O are all emitted via the combustion of fuels, while HFC emissions are the result of leaks and end-of-life disposal from air conditioners used to cool people and/or freight.
Improve Freight Logistics A Glance at Clean Freight Strategies (EPA 420-F-19-023). A trucking fleet that optimizes its freight logistics can save fuel, time, and improve productivity. This reduces fuel costs and generates additional revenue, while cutting greenhouse gas emissions.
Route & Network Optimization for Shippers A Glance at Clean Freight Strategies (EPA 420-F-19-016). Both route and network optimization can help reduce vehicle miles, resulting in reductions of greenhouse gases (GHGs) and other pollutants, as well as fuel savings. The key issues to analyze include the location of end users, suppliers, and your partners within the supply chain; the origin of orders; the location of distribution centers and warehouses; and your fulfillment and delivery capabilities.
Load Optimization for Shippers A Glance at Clean Freight Strategies (EPA 420-F-19-014). Proper load planning can help you manage transportation costs while reducing the carbon footprint of your supply chain. Your company can maximize the benefits by using optimization software as part of an overall Transportation Management System (TMS).