Please note: This summary is provided to help you understand the regulations. Consult the references provided for links to the full text of the regulations.
---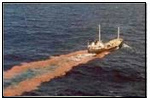 Ocean Dumping
Ocean dumping is defined by international treaty as "any deliberate disposal into the sea of wastes or other matter from vessels, aircraft, platforms or other man-made structures at sea." The treaty excludes discharges resulting from the normal operations of ships (bilge, ballast, sewage). In addition, land-based sources such as pipeline outfalls are not considered ocean dumping.
In 1972, Congress enacted the Marine Protection, Research, and Sanctuaries Act (MPRSA, also known as the Ocean Dumping Act) to prohibit the dumping of material into the ocean that would unreasonably degrade or endanger human health or the marine environment. The MPRSA implements the requirements of the London Convention, which is the international treaty governing ocean dumping.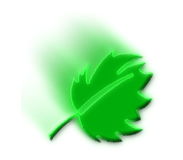 A

Protocol, added to the London Convention in 1996, changed the overall approach of ocean dumping regulation from specifying which substances could not be dumped ("innocent until proven guilty") to specifying those substances which could be dumped, and banning all other substances from disposal at sea ("guilty until proven innocent"). See the

Best Practices

section below for more information.
An overwhelming majority of the material that is legally ocean dumped today is dredged material (sediments) removed from the bottom of waterbodies in order to maintain navigation channels and berthing areas. Other materials that are commonly approved for ocean disposal include fish wastes, human remains, and vessels.

Who is covered by the regulations?
The Marine Protection, Research, and Sanctuaries Act applies to territorial waters of the U.S. Ocean dumping cannot be performed by any person or business unless a permit is issued under the MPRSA or when dumping is performed under one of two general permits.

What is the purpose of the regulations?
The purpose of ocean dumping regulations is to reduce human impacts on the oceans, which although vast, have proven to be vulnerable to damage. The motivation for banning ocean dumping was sparked by events such as the shutdown of beaches in the 1960's due to presence of sewage, medical waste and trash; and the closing of shellfish beds due to metal contamination. The detrimental effects of ocean dumping are still commonly visible in terms of dead fish and mammals entangled in plastic products.

The United States is one of 15 countries to ratify the London Convention (LC). International administration of LC is through Consultative Meetings held at International Maritime Organization (IMO) headquarters in London. Domestically LC is implemented in through Title I of the Marine Protection, Research, and Sanctuaries Act (MPRSA).
Ocean dumping cannot occur in U.S. waters unless a permit is issued under MPRSA. In the case of dredged material, the decision to issue a permit is made by the U.S. Army Corps of Engineers, using EPA's environmental criteria and subject to EPA's concurrence. The U.S. Army Corps of Engineers maintains an online ocean disposal database for dredged material. For all other materials, EPA is the permitting agency. EPA prepares an annual report of ocean dumping permits for material other than dredged material. EPA is also responsible for designating recommended ocean dumping sites for all types of materials.
EPA's six coastal Regions implement the ocean dumping regulations under MPRSA (states and territories with ocean or gulf coastlines in those regions are indicated):
EPA has issued two general permits for ocean dumping for specific classes of material that have been determined to have a minimal adverse environmental impact:
The London Convention outlines best practices for international marine waste control and prevention of pollution. In 1996, Parties to the LC adopted the "1996 Protocol." Rather than state which materials may not be dumped, the 1996 Protocol restricts all dumping except for a permitted list. Article 4 states that Contracting Parties "shall prohibit the dumping of any wastes or other matter with the exception of those listed in Annex 1." These are:
Dredged material
Sewage sludge
Fish waste, or material resulting from industrial fish processing operations
Vessels and platforms or other man-made structures at sea
Inert, inorganic geological material
Organic material of natural origin
Bulky items primarily comprising iron, steel, concrete and similar unharmful materials for which the concern is physical impact and limited to those circumstances, where such wastes are generated at locations, such as small islands with isolated communities, having no practicable access to disposal options other than dumping.
CO2 streams from CO2 capture processes (added under amendments adopted in 2006, which entered into force in 2007).
Ocean Dumping (EPA). Provides an overview of EPA's responsibilities under Marine Protection, Research, and Sanctuaries Act (MPRSA).
Burial of Human Remains at Sea. EPA requirements for burial of human remains at sea.
Disposal of Vessels At Sea. General Permit for the transportation and disposal of vessels at sea.

40 CFR Parts 228. The criteria and procedures for ocean dumping permits and for the designation of ocean dumping sites.

International Maritime Organization. IMO – the International Maritime Organization – is the United Nations specialized agency with responsibility for the safety and security of shipping and the prevention of marine pollution by ships.
Ocean Regulatory Programs. Overview of EPA ocean regulatory programs.