Please note: This summary is provided to help you understand the regulations. Consult the references provided for links to the full text of the regulations.
---
Engine Maintenance/Rebuilding and Anti-Tampering Rules
The U.S. Environmental Protection Agency (EPA) has published rules that apply to maintaining or rebuilding heavy-duty highway diesel engines. These rules prohibit disabling an emission control system component for model year 2004 or later. There are also recordkeeping requirements associated with the standards. These rues help to assure that the engines meet manufacturer's specifications for air pollution emissions.
EPA regulations covering locomotive engine tampering are also in effect and are briefly discussed here.
---
Who is covered by the regulations?
You must meet these requirements if you are rebuilding a heavy-duty highway diesel engine from model year 2004 or later.
What is the purpose of the regulations
Diesel engines produce relatively high levels of gaseous emissions of nitrogen oxides (NOx) and particulate emissions, often referred to as diesel particulate matter (DPM). Diesel particulate emissions tend to be very fine and form a complex, respirable aerosol mixture that is known to cause health issues.
Tailpipe-emission regulations specify the maximum amount of pollutants allowed in the exhaust gases from a diesel engine. The duty to comply with tailpipe-emission regulations rests initially on diesel engine manufacturers, who must receive certification that their equipment meets applicable emissions thresholds before such equipment can be sold commercially. For example, EPA requires that diesel particulate matter (DPM) emissions from all heavy-duty engines intended for highway use be below 0.1 g/bhp-hr.
Diesel emissions are controlled in two ways:
at the source, through ongoing modification to engine design, and/or
through the use of add-on controls that treat the diesel exhaust.
Once sold, the responsibility for the engine shifts from the manufacturer to the owner of the truck. The regulations discussed in this section were written by EPA to assure that truck owners correctly maintain their engines so that they will continue to meet the standards imposed on manufacturers. The rules also contain engine maintenance recordkeeping requirements so that inspectors can assess if the maintenance standards are being followed or not.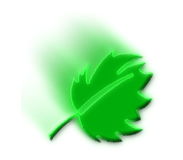 Important note: Electronic defeat devices and engine modification devices for increased power are prohibited. Also, illegal are fuel economy devices that affect emissions. EPA's Memo 1A (6/25/1974) is the basis of the enforcement policy.
Highway Vehicles. The following is a summary of the applicable regulations. The full text of the rules can be found at 40 CFR 86.004-40.
Tampering with a certified engine is against the law. You may be tampering (and consequently subject to civil penalties) if you knowingly disable an emission control system component or element of design of an engine. This could include adjusting the engine's fuel or exhaust system or changing the engine's performance so it no longer meets the manufacturer's specifications for air emissions. It could also include the improper venting of crankcase emissions. You may also be tampering by installing a part that is not the same in design and function as the part originally installed, or adding a new part not originally certified with the engine.
Rebuilding refers to a partial or complete rebuild of an engine or engine system. This includes a major overhaul in which you replace the engine's pistons or power assemblies or make other changes that significantly increase the service life of the engine. It also includes replacement or rebuilding of an engine's turbocharger/aftercooler system or its fuel injection/electronic control system if it increases the service life of the engine. For these provisions, rebuilding may or may not involve removing the engine from the truck. Usually rebuilding does not include following the manufacturer's maintenance instructions or other routine maintenance; for these simpler service items you still need to avoid making changes that might increase emissions, but you don't need to keep any records, as described below.
You must have a reasonable technical basis (see below) for knowing that you are rebuilding the engine to its originally certified configuration for all the relevant tolerances, calibrations, and specifications that might affect emissions. You may use new, used, or rebuilt parts, but you should have a reasonable technical basis for knowing that the parts perform the same function as the original parts. You should follow the original engine manufacturer's instructions if you change any parameter or design element. Also, be sure to check, clean, adjust, repair, or replace all critical emission-related components as needed according to the original manufacturer's recommended practice. This includes the catalytic converter or other aftertreatment device, if there is one.
You have a reasonable basis if you do two things:
First, you must install parts (new, used, or rebuilt) so a person familiar with the engine's design and function would reasonably believe that the engine with those parts will control emissions to the same degree as with the original parts. For example, it would be reasonable to believe that parts performing the same function as the original parts (and to the same degree) would control emissions to the same degree as the original parts.
Second, adjust parameters or change design elements only according to the original engine manufacturer's instructions. Or, if you differ from these instructions, you must have data or some other technical basis to show you should not expect in-use emissions to increase.
Don't erase or reset emission-related codes or signals without diagnosing and responding appropriately to the diagnostic codes. Clear all codes from diagnostic systems when you return the rebuilt engine to service. Don't disable a diagnostic signal without addressing the problem. This doesn't apply to an engine if it has no on-board computer.
When maintaining or rebuilding engines, you must keep the following records for at least two years:
the hours of operation (or mileage) at time of rebuild,
a description of the work performed on the engine,
emission-related control components you worked on, including a listing of parts and components you used,
engine parameter adjustments, and
emission-related codes or signals you responded to and reset
You may keep records based on engine families rather than individual engines if that's the way you do business. Keep the records in any format that allows EPA to review them if they ask. If you are a "backyard mechanic" working on your own engines, EPA does not require you to keep any records.
Locomotives. Regulations for locomotive engines are found in 40 CFR 92. The prohibited acts section of these rules (40 CFR 92.1103) make it illegal to:
remove or render inoperative a device designed to meet emissions standards, or
manufacture or sell a device intended to bypass, defeat, or render inoperative a emission control system.

The rules apply to emission control devices required to meet locomotive engine operating standards as well as rules associated with idling.
Applicable facilities must maintain records that show compliance with these rules.
As someone who maintains or rebuilds engines, you must generally restore the engine to its original configuration. This keeps the engine running the way the manufacturer originally designed it to operate, both for controlling emissions and for achieving the best overall performance. This adds an assurance that each engine will continue to control emissions, consistent with the manufacturer's original design, throughout its lifetime.
40 CFR 86.004-40. Heavy-duty engine rebuilding practices.
40 CFR 86.1854-12. General Compliance Provisions for Control of Air Pollution From New and In-Use Light-Duty Vehicles, Light-Duty Trucks, and Complete Otto-Cycle Heavy-Duty Vehicles: Prohibited acts.
40 CFR 85.501. Exemption of Clean Alternative Fuel Conversions From Tampering Prohibition.