Please note: This summary is provided to help you understand the regulations. Consult the references provided for links to the full text of the regulations.
---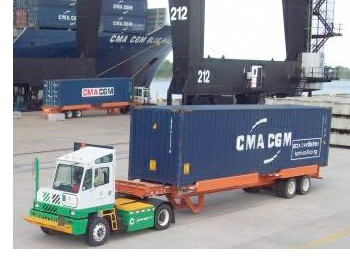 Drayage Trucks
---
Who is covered by the regulations?
Owners and operators of short-haul trucks that transport goods between ports, warehouses and local stores.
What is the purpose of the regulations?
Prior to 2007, drayage trucks tended to be older vehicles with little or no emission controls. Reducing emissions from these trucks is necessary to meet federally imposed clean air standards and to reduce adverse health effects - especially to nearby communities.
A number of programs that affect drayage carriers have been underway since 2007. These programs, aimed at reducing air emissions, include both mandatory regulations and voluntary programs such as grants and financial incentives. Examples include: